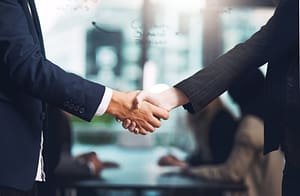 This week Adobe announced that it would acquire Magento. There are a lot of questions coming from Magento users, so Malibu Commerce shares excerpts from a post from the *Aitoc Team to shed some light on the impact. Why Did Adobe Buy Magento? Today's global ecommerce market is fractured into a few dozen successful platforms with no clear leader. Currently, the major players are working very hard to win the lion's share of the market.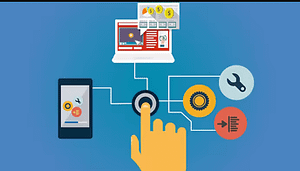 Ecommerce platforms market share. 2018 grouped rough estimate [Source: Promodo ] This is exactly why Adobe is interested in teaming up with Magento. The new product suite will cover most of user requirements in digital commerce – online marketing, advertising, analytics, and now sales. Magento will complement Adobe Experience Cloud in more than one way. With this addition, Adobe will become more competitive against Salesforce. In 2016 their team added Demandware to Salesforce CRM for the same reason. Top 5 Predictions for Magento Community We remain optimistic about the outcome of this partnership. We think that Magento users should, too. Here are our 5 predictions for the future of Magento:
Magento will remain an open-source platform, free for all ecommerce users. Whatever the pessimists might think, Adobe will not cut this version down. Their goal is to build up Magento market share and upgrade successfully growing online stores to Magento Enterprise – thus making them paying customers.
Adobe will integrate Magento with Cloud Experience. Obviously. Magento fills an important gap in Adobe's toolset which lacks a comprehensive ecommerce solution.
Magento will grow faster. Again, obviously. Unless Adobe does something incredibly wrong, access to new resources, both financial and technical, will allow Magento team to significantly accelerate the development pace.
Magento will focus more on large clients. Magento is already a platform of choice for such giants as JCB, Coca-Cola, Rubie's, Accent Group, and others – but it's tailored to small and medium businesses. Adobe is more interested in competing with Salesforce and other comprehensive CRM solutions for larger customers. That's why we will see renewed effort of adding more functionality to Magento Enterprise customized for, well, enterprise clients.
Adobe will try to upsell smaller Magento users their Cloud features, probably letting them try Cloud Experience for free to convince to upgrade. If their integration with Magento and payment options are good enough, we are convinced that even smaller shops will pay a modest fee to get access to Cloud Experience.
Only time will tell if our predictions are true. For now, we look forward to great things that Adobe and Magento are capable to achieve together. *Cited Research Retrieved from https://www.aitoc.com/blog/adobe-buys-magento-top-5-changes-to-expect/ Malibu Commerceis a company devoted to empowering Microsoft Dynamics NAV ERP users with a bullet-proof connection between "best of breed" Magento and Microsoft Dynamics NAV ERP, the most popular software on the planet. www.malibucommerce.com